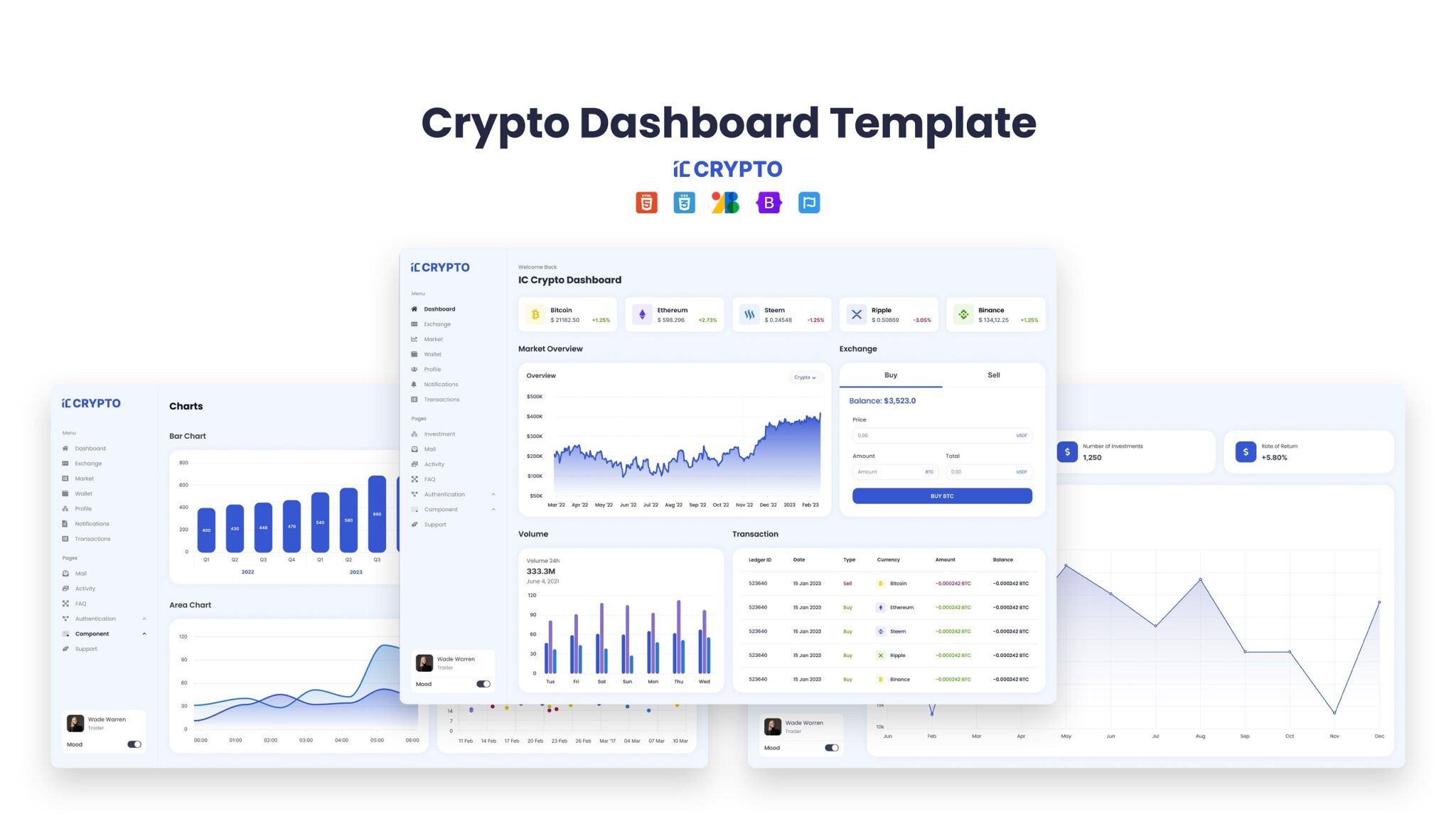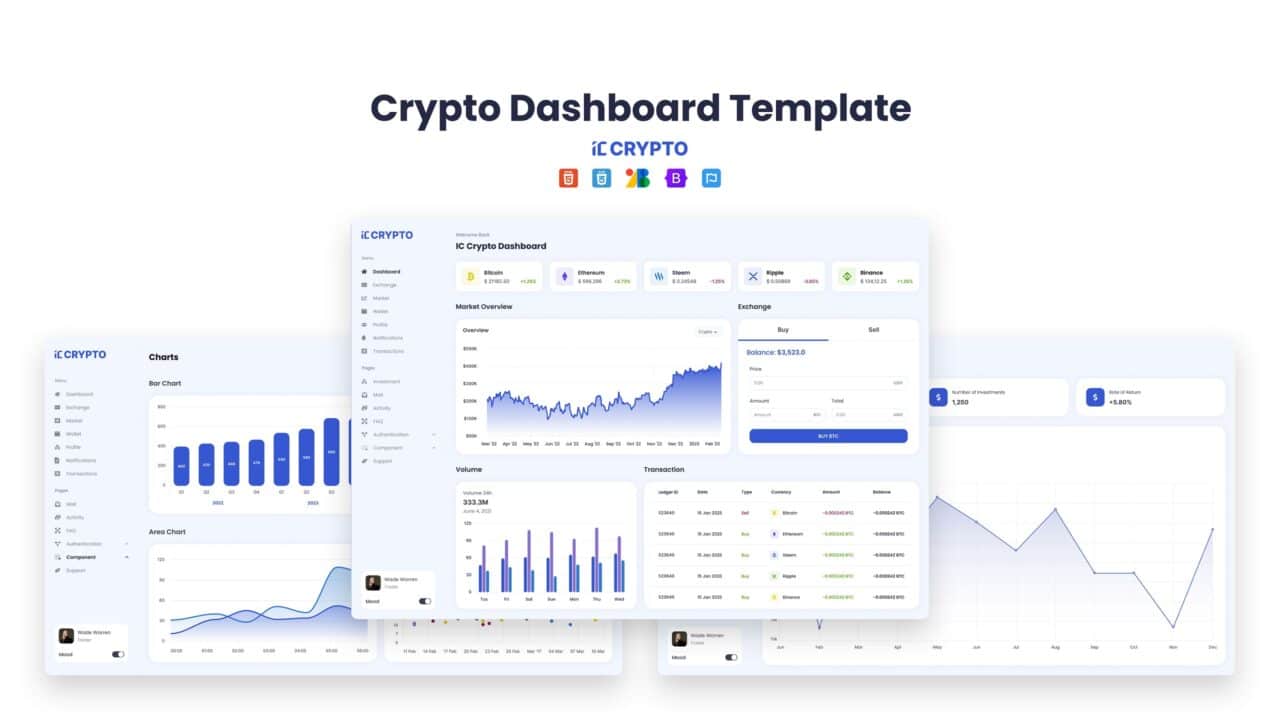 IC Crypto: The Best Free Bootstrap Crypto Dashboard
IC Crypto: Free Bootstrap Crypto Dashboard Template – it's both stylish and super practical! It's the top choice for crypto fans because of its sleek design best dashboard. Plus, it's really easy to find the information you need, making managing your crypto a breeze. It's available as a free crypto dashboard template, making it suitable for a wide range of users
IC Crypto is an impressive crypto dashboard template, designed to meet the needs of cryptocurrency professionals. This free Bootstrap 5 crypto template offers both functionality and visual appeal, making it a top choice for managing your crypto business. The IC Crypto dashboard ensures a responsive and smooth experience across any device.
The dashboard provides a user-friendly interface to monitor various aspects of your cryptocurrency investments. You can use this dashboard for the crypto coin dashboard and crypto exchange dashboard.
Key Features:
Landing Page Included
Authentication Pages
4 Types of Charts
2 Types of Content Editor
Ready to Use Widgets
Designed Calendar
Multiple Validation Form
Developer Friendly

Light and Dark Version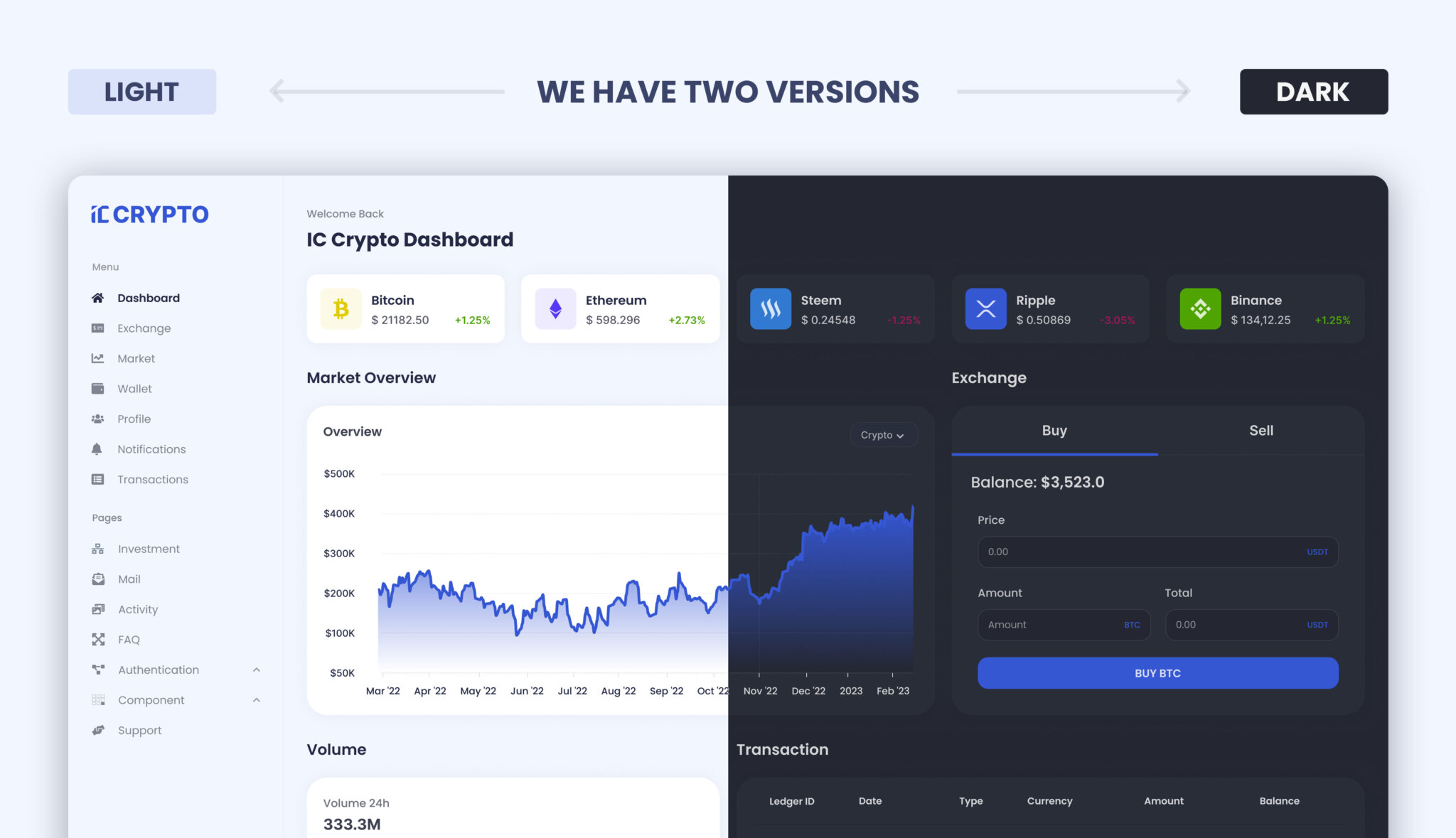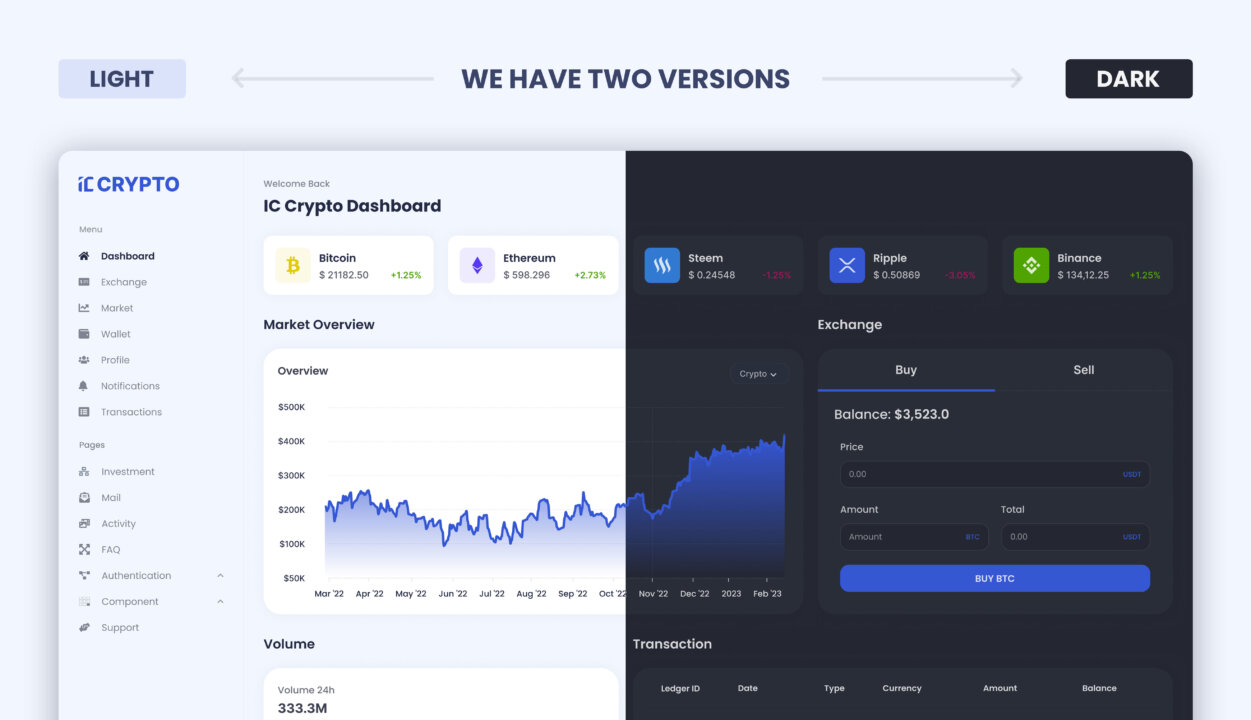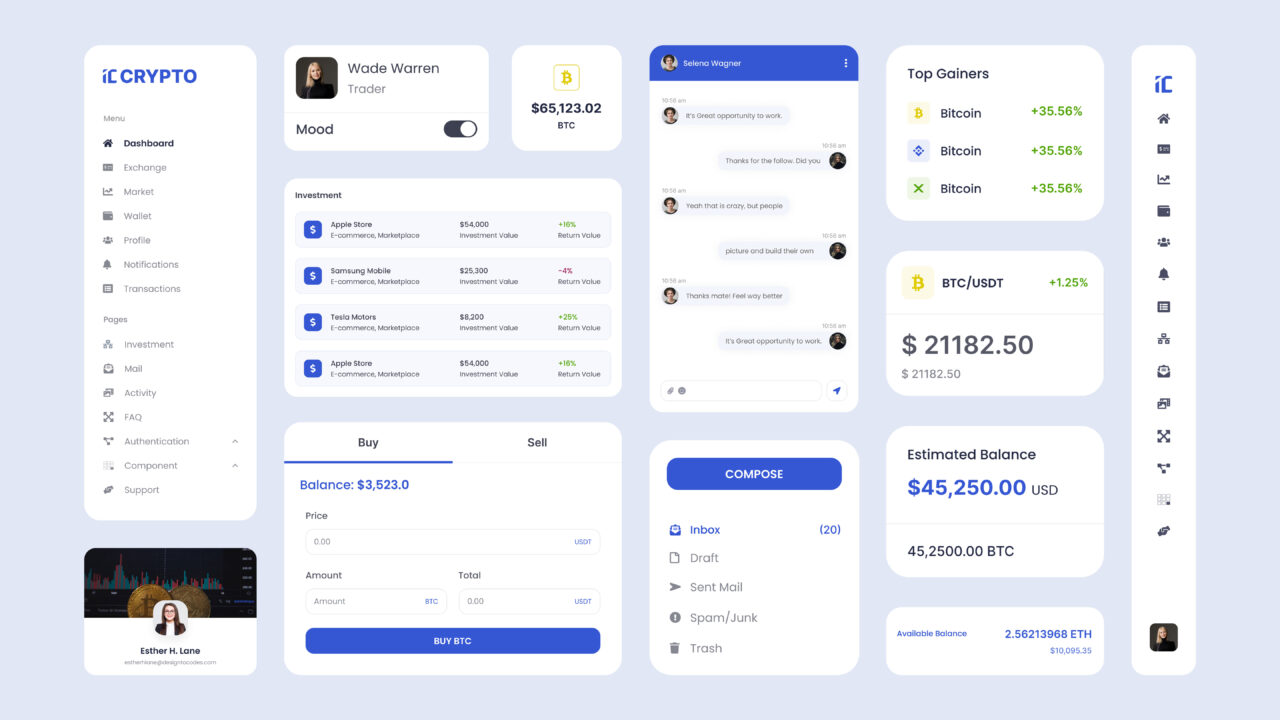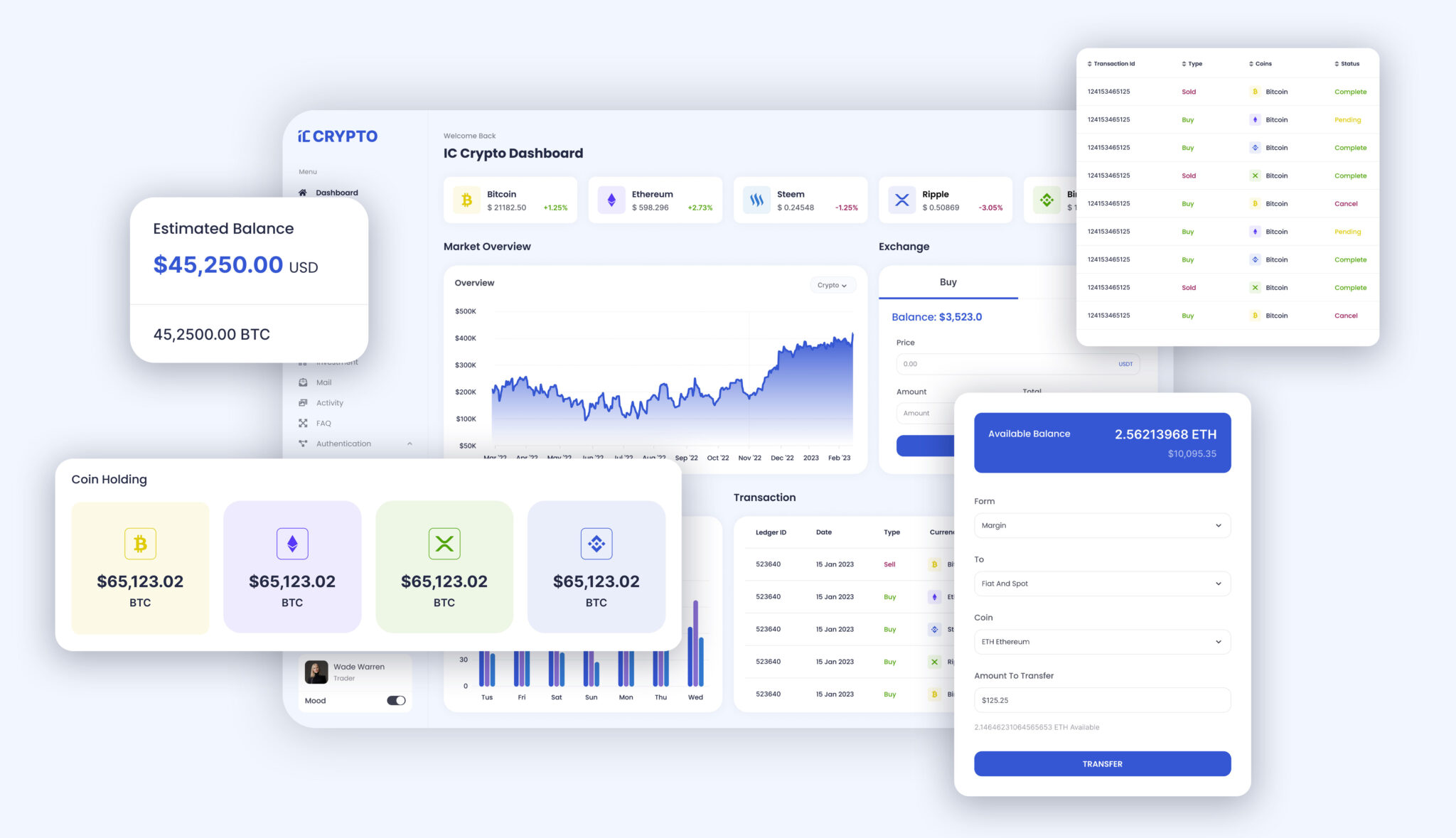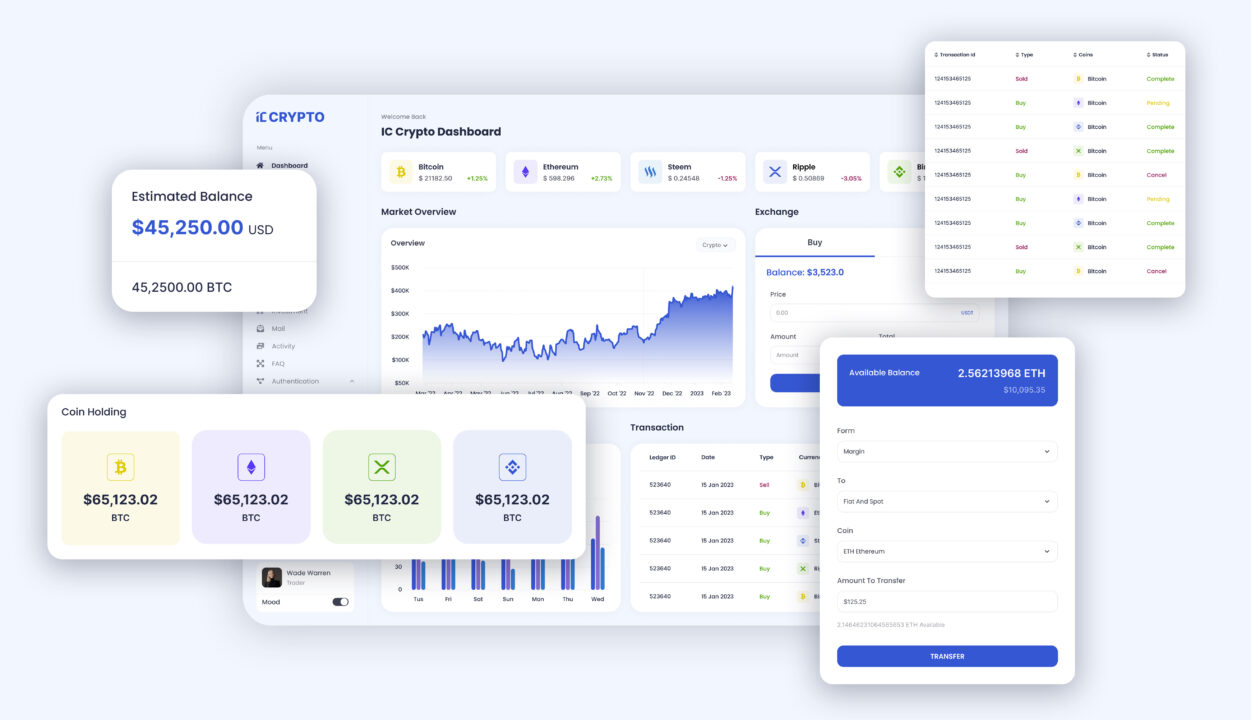 IC Crypto gives you both useful features and a nice look for your crypto admin dashboard.
Features of IC Crypto Admin Template:
Bootstrap 5: Built on the latest Bootstrap framework, ensuring a solid foundation for your crypto admin dashboard.
Fully Responsive Layout: Enjoy seamless access from any device, as IC Crypto adapts perfectly to desktops, tablets, and smartphones.
Easy to Customize: Customize the dashboard to your exact needs with straightforward customization options.
Light and Dark Versions: Choose between light and dark themes to suit your visual preferences.
User-Friendly Design: IC Crypto's intuitive design ensures a smooth and enjoyable user experience, even for beginners.
Cross-Browser Support: Experience consistent performance across various web browsers, enhancing accessibility.
SEO Compatible: Stay visible online with SEO-friendly features that help boost your website's search engine rankings.
IC Crypto is a free dashboard template for managing cryptocurrency. It has an easy-to-use interface, useful features, and is easily accessible, making it a great choice for crypto management.
Free download the crypto dashboard now! Don't miss out!
We do not store any credit card information on our servers, payments are processed by world-leading payment gateways. We are fully secured with our SSL.

Our Commitments Are Client Satisfaction With Everything.