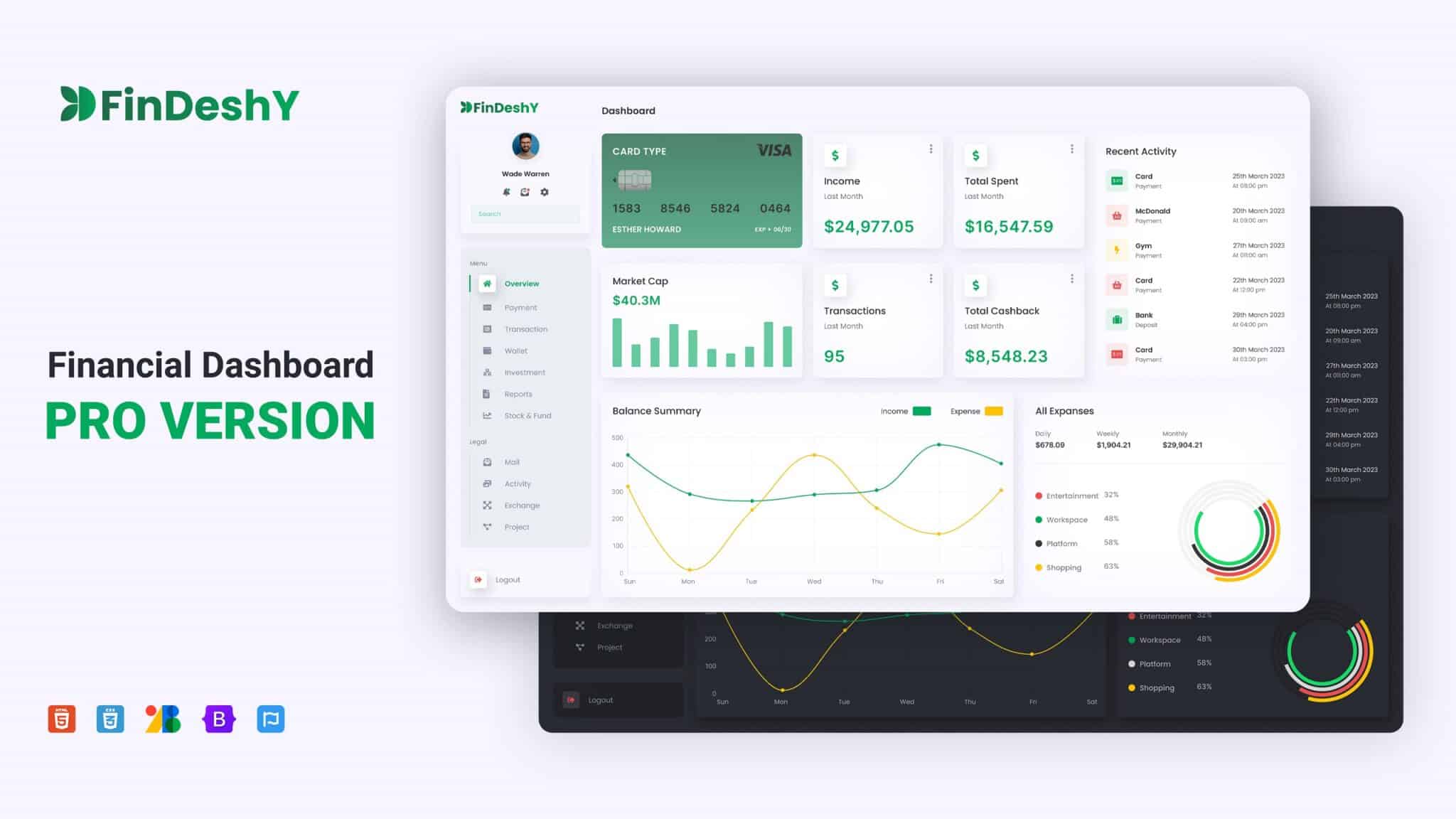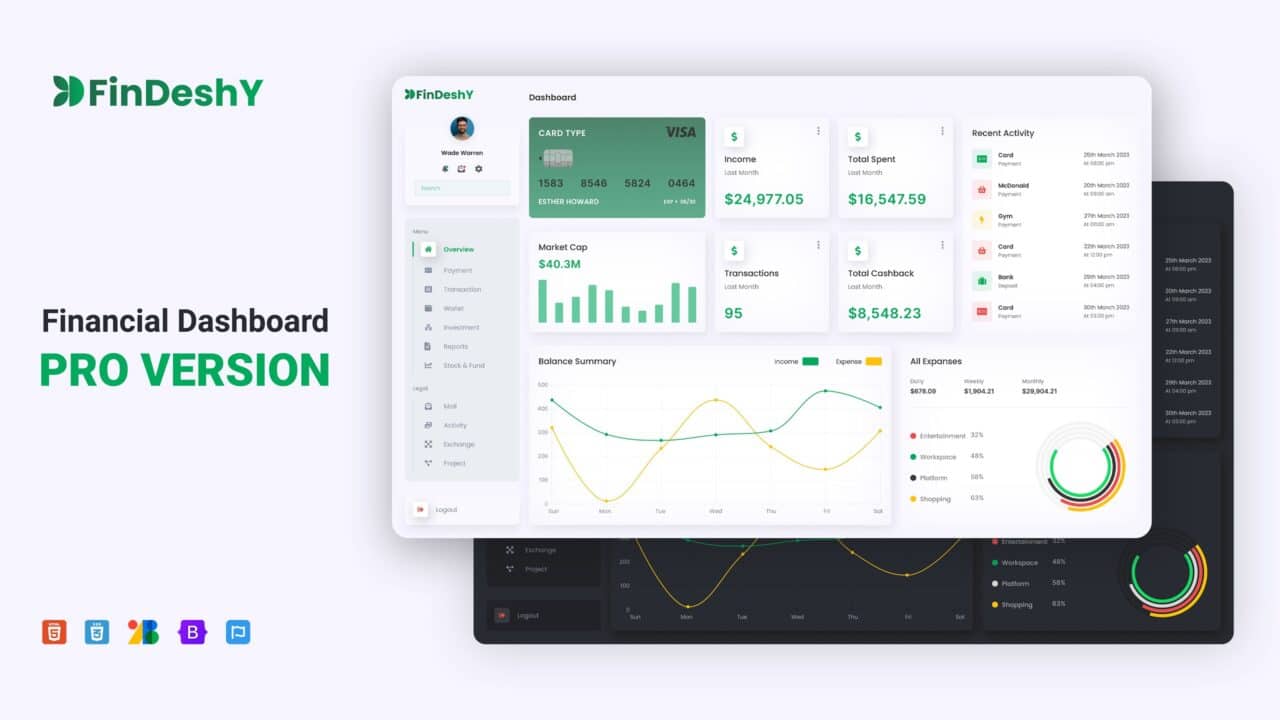 FinDeshY: The Ultimate Pro Financial Dashboard Template
Introducing FinDeshY – the best financial dashboard template you've been searching for!
With FinDeshY, you can create stunning financial dashboard designs that fit exactly what you want. FinDeshY Designed for both personal and business uses. FinDeshY Pro has you covered.
Key Features of FinDeshY Pro – Financial Dashboard
4 Types of Charts
Designed Calendar
Developer Friendly
User-Friendly Design
Authentication Pages
Latest Bootstrap 5 Used
Fully Responsive Layout
2 Types of Content Editor
Ready-to-Use Widgets
Multiple Validation Form
Light and Dark Version
Huge collection of elements
Try Our FinDeshY Pro version to build a great monthly financial dashboard. This financial dashboard template helps you to showcase income, expenses, and savings with accuracy.
For developers, our pro version template provides design about revenue, expenses, profitability, and more, all in one place. So you can use this template as a business financial dashboard template. For individuals, you can User for Personal Projects for clients and showcase income, expenses, investments, and savings goals.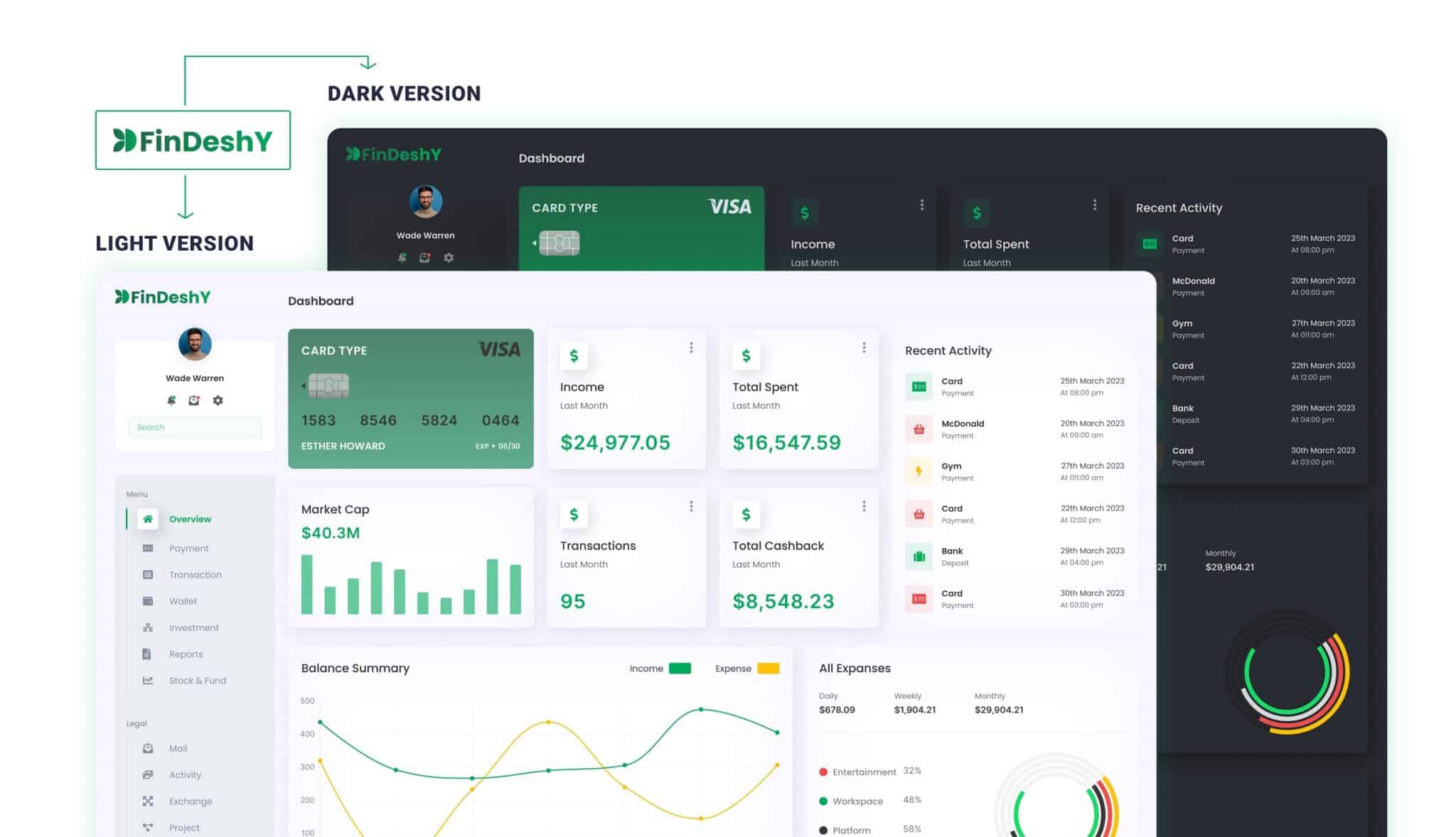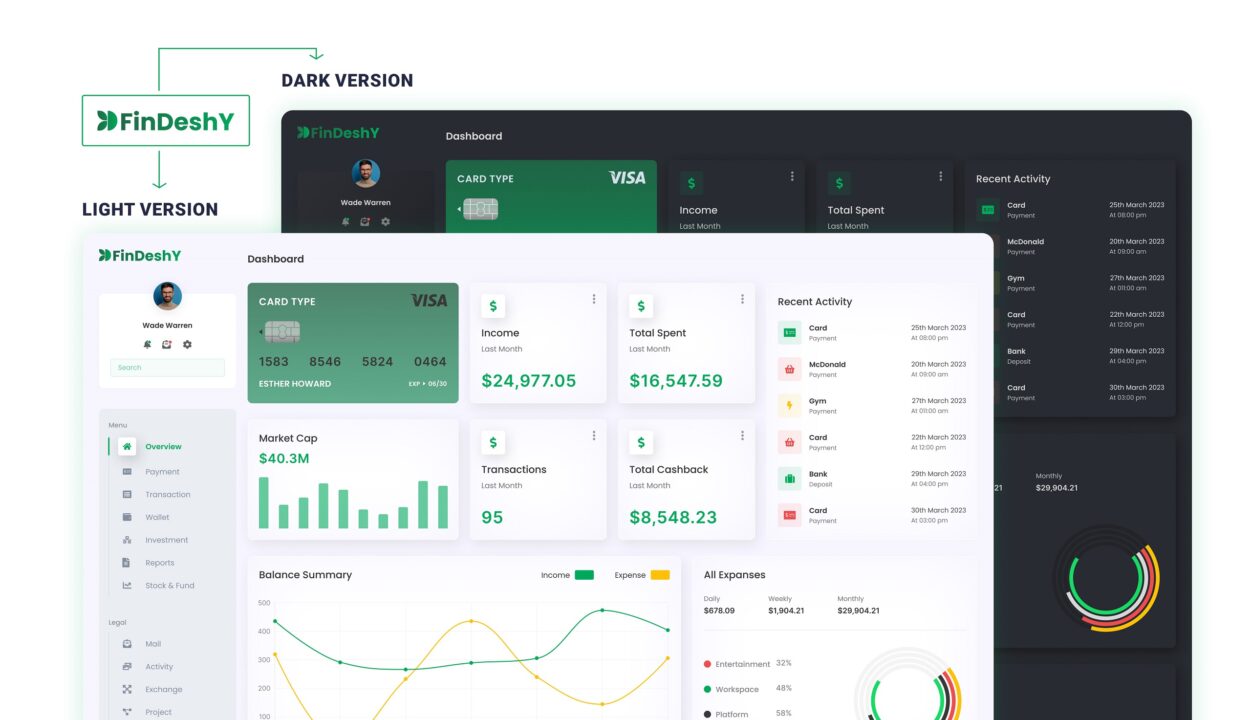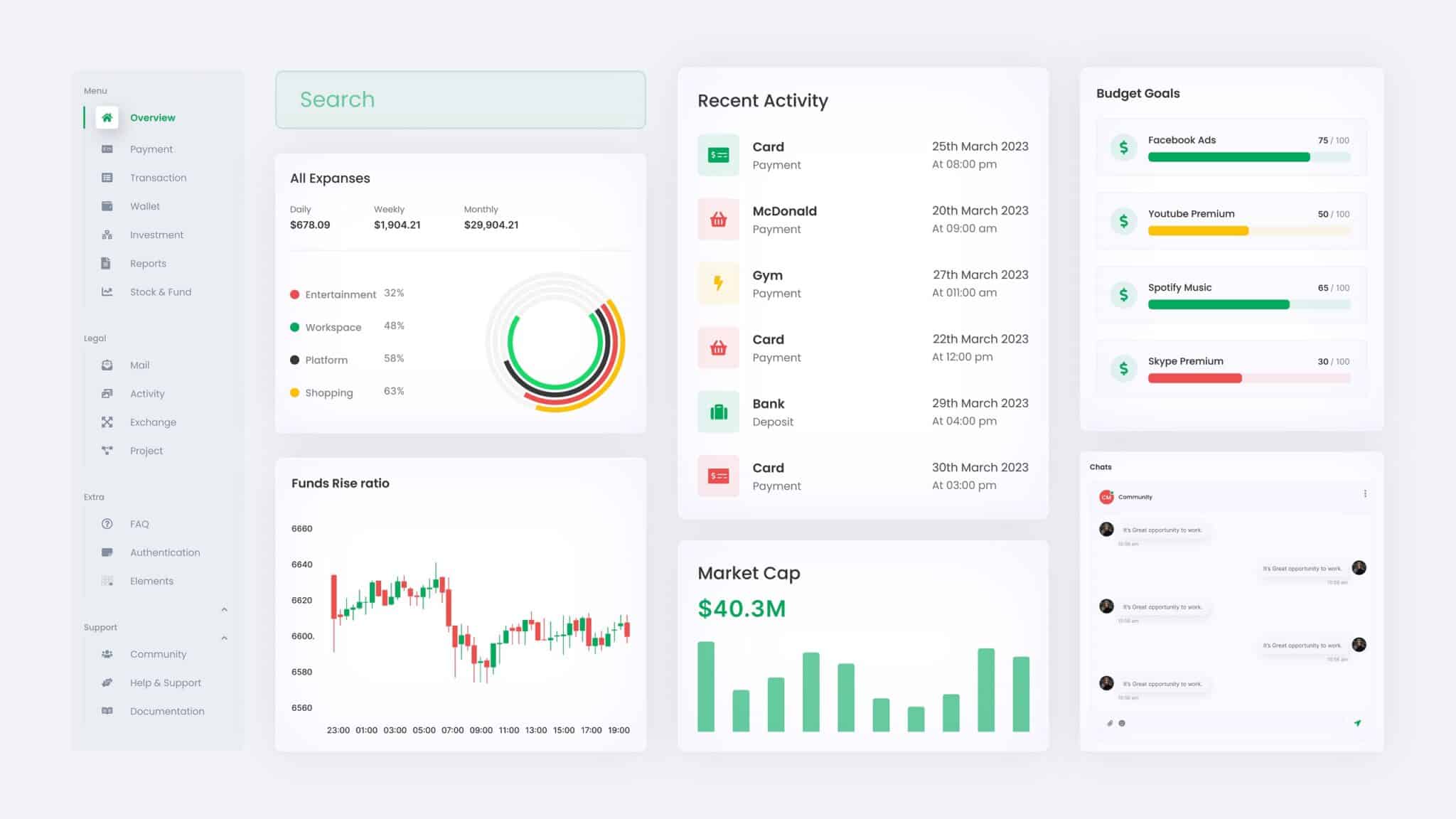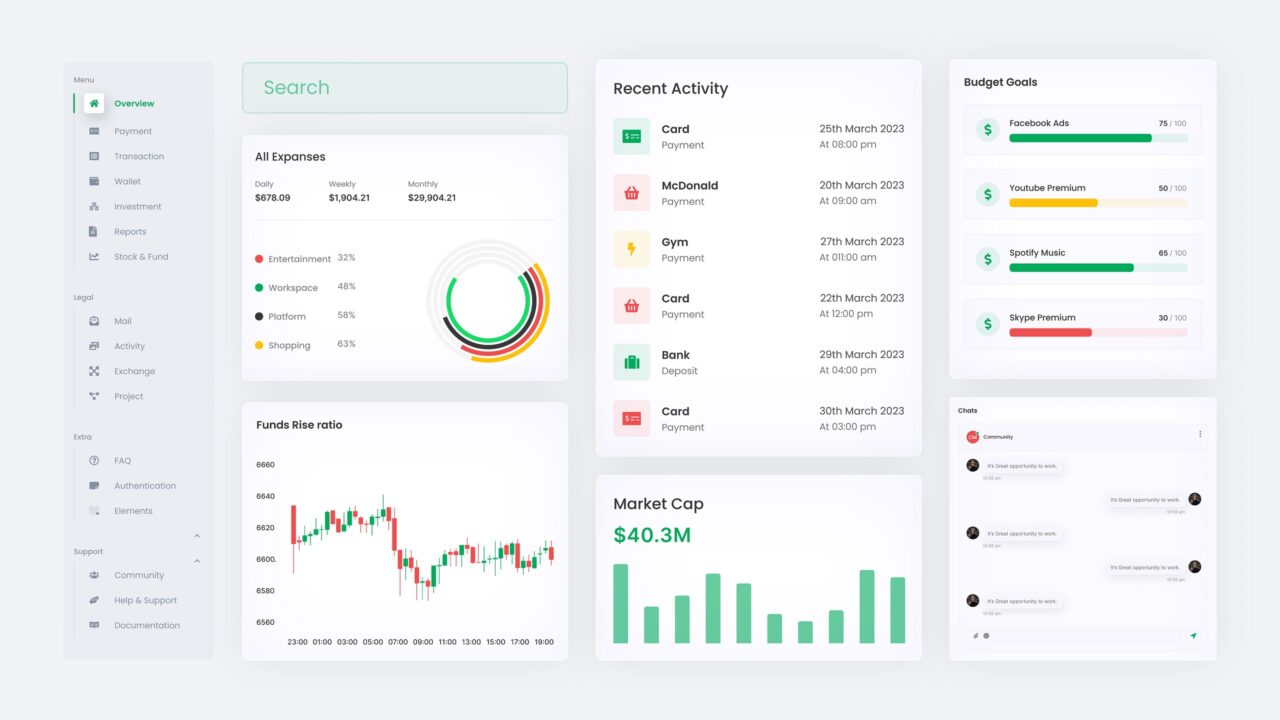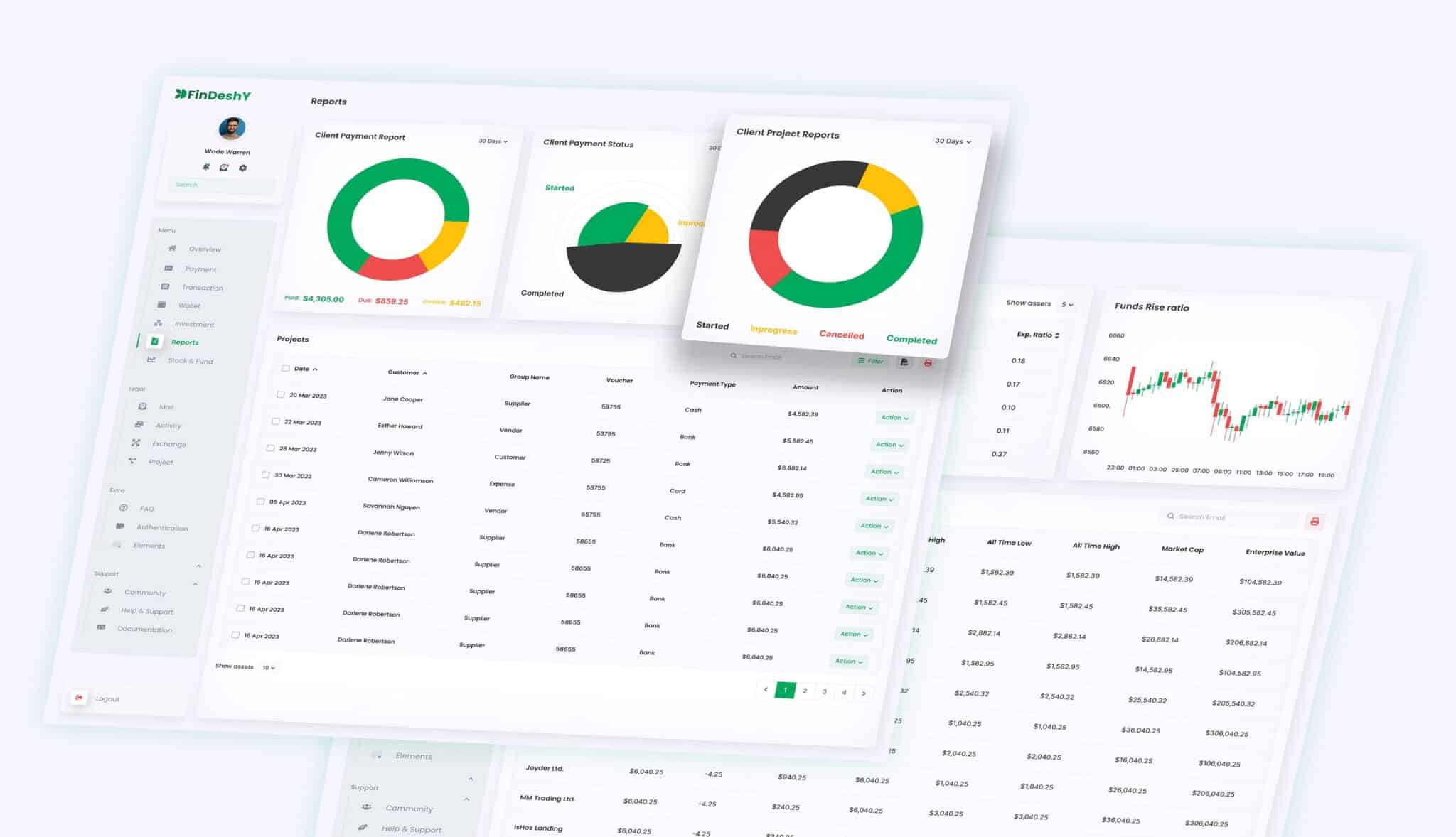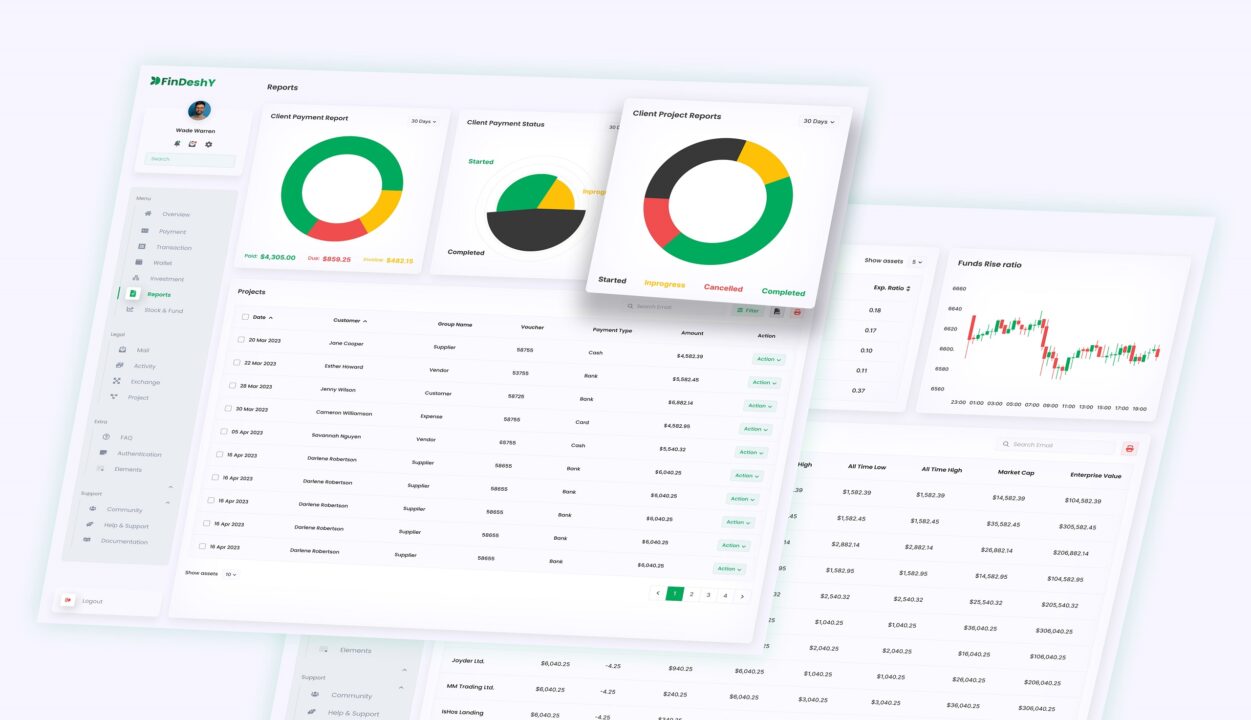 This business financial dashboard template is highly responsive, ensuring seamless functionality on any device.
Benefits of FinDeshY Pro – Financial Dashboard Template
Saves Time: Developers can create financial dashboards faster because they don't have to start from scratch.
Customization: They can change and personalize the dashboard to fit their project's needs.
Works on All Devices: The template is designed to look good and work well on any device.
Easy to Add Features: Developers can easily add new things to the dashboard because of its modular design.
Cost-Efficient: Using the template reduces the cost of development.
Professional Look: It makes the dashboard look professional and polished.
SEO Friendly: The template is built to help the dashboard show up in search engines like Google.
Cross-Browser Support: The template is compatible with various web browsers, so developers don't have to worry about different browsers causing problems.
To put it simply, if you're in search of the top Bootstrap financial dashboard template, FinDeshY is the solution you've been seeking. Choose the best for your financial goals with our user-friendly HTML and Bootstrap templates today.
We do not store any credit card information on our servers, payments are processed by world-leading payment gateways. We are fully secured with our SSL.

Our Commitments Are Client Satisfaction With Everything.